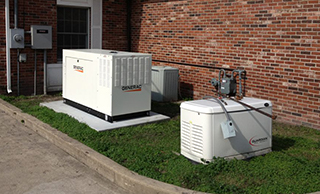 Having a generator is useful in a variety of capacities—especially when you need to rely on backup power or require a secondary power source. To ensure your generator is living up to its true potential when you need it most, make sure you're trusting Turney's Heating & Cooling, Electrical & Plumbing for quality installation and generator repair in Bunker Hill, Royal Lakes, Dorsey, Woodburn, and Wilsonville, IL.
Services Plan Request Service Request Bid
Generator installation: We handle generator installations from start to finish, including any permitting you need for the installation. We'll make sure every facet of the installation is done to code and that it's supremely functional right from the get-go. After our team is done, you'll have complete peace of mind.
Generator repairs: Is your generator not living up to your expectations, either in its output or its efficiency? We can assist you in troubleshooting and repairing your generator so that it's once again functioning to a superior level of effectiveness.
We're here to be your complete source for generator services, and can work with you to determine everything from what type of generator you need, to troubleshooting problems with your existing installation.
Licensed Generac Dealer and Servicer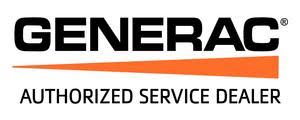 We're pleased to be a licensed dealer and servicer of Generac generators! This industry-leading name is known for reliability, longevity and efficiency—it takes a truly qualified company to be able to service Generac units to their fullest. Turney's Heating & Cooling, Electrical & Plumbing is prepared to provide you with the assistance you need when it comes to your Generac generator repairs.
Certified Servicing Dealer for Generac, servicing a 50 miles radius.
*Rates may change for outer lining areas
Contact Us Today
For more information about our generator repair capabilities regarding generator installation and repair, or to request a quote for service, please contact us today by calling 618-585-6410. We're happy to consult with you about your unique needs and take pride in providing tailored solutions to meet your needs and your budget.
Proudly offering HVAC repair and plumbing services to the following areas:
Alton, IL
Bethalto, IL
Brighton, IL
Bunker Hill, IL
Carlinville, IL
Edwardsville, IL
Godfrey, IL
Holiday Shores, IL
Jerseyville, IL
Wood River, IL and More