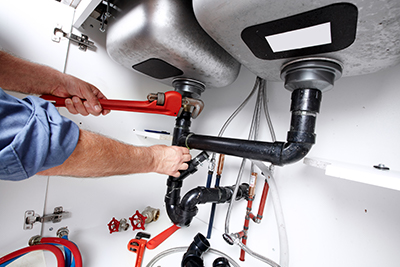 Problems with your home's plumbing cannot be ignored—they're bound to get worse very quickly, causing major damage to your living space. To avoid costly repairs and major headaches, make sure you're trusting Turney's Heating & Cooling, Electrical & Plumbing as your premier source for plumbing services in Bunker Hill, Royal Lakes, Dorsey, Woodburn, and Wilsonville, IL.
With years of experience in installation, repair, inspection and maintenance, we're pleased to be able to offer homeowners comprehensive plumbing solutions. Some of our core capabilities include:
Plumbing installation: Whether you're building a brand new home, adding to your existing space or renovating, we're able to provide you with new plumbing installation services.
Plumbing repairs: From leaks to blockages, persistent problems to emergent issues, we're on hand to provide you with a full range of plumbing repairs.
Plumbing upgrade: Need pipe retrofitting? Looking to replace a problem area of plumbing before it costs you even more money? We're able to provide plumbing upgrades of all types for your peace of mind.
Water heater replacement: Whether you're upgrading to a larger tank or you're opting for tankless water heating throughout your home, our experts are adept at assisting you in facilitating a water heater replacement befitting of your needs.
Sewer eel: For those pesky blockages deep in your plumbing or major backups that originate from unseen places, our plumbing services in Bunker Hill, IL can utilize a sewer eel to break up blocks and get your water flowing in the right direction again!
Trenching: Installing new sewer lines requires trenching on your property. Instead of having to call another contractor to come in for this work, we're pleased to have the capabilities to get the job done ourselves, saving you time and money!
Water and sewer line replacement: If your water or sewer lines have been burdened for too long, it might be time to replace them. We can provide complete removal of old lines and the installation of new ones, to keep your home's plumbing functioning at peak capacity.
Contact us today
For more information about any of the plumbing services in Bunker Hill, IL we're able to offer you or to inquire about our capabilities as electrical contractors, please contact us today by calling 618-585-6410!
Proudly offering heating, cooling, electrical, plumbing, and generator repair to the following areas:
Alton, IL
Bethalto, IL
Brighton, IL
Bunker Hill, IL
Carlinville, IL
Edwardsville, IL
Godfrey, IL
Holiday Shores, IL
Jerseyville, IL
Wood River, IL and More